Website:

http://carnivalderesistance.com/home_about/



"We are thrilled to build a 'world of wonder' inside this historic church in Center City, Philadelphia. Arch St has an awesome history of social justice engagement: offering sanctuary, practicing radical inclusivity, and supporting interfaith actions around economic justice. They have taken creative and political risks before, and are enthusiastic about welcoming the Carnival experiment into their space.

As Arch St is immediately beside City Hall (and the Masonic Temple, as seen above), this is a possibility-rich environment for roping in the unsuspecting passersby, sprouting expressions of guerrilla theater, and gathering community for public actions. We will also bridge connection with folks across the city, since Arch St is close to public transit, tourist centers, and places of power.

This is the first time we will be building a Carnival world

inside

. Thankfully, we are free to fill the space with imaginative art installations. The Carnival Midway will circulate through the building as a collaborative and playful adventure game that offers many options and makes each reveler (player) critical to the unfolding of the plot. Of course, we will also feature many wonders on the Carnival mainstage.

Still to be announced are our plans for the Eco-Village experiment... stay tuned for more fun updates..."
Powered by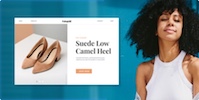 Create your own unique website with customizable templates.